Carlee and Garret introduced me to the world of elopements, and I'm never goin' back. Oh my. What a beautiful day, or shall I say, morning.
We arrive just before sunrise, and started shooting right as the sun turned the mountains pink in the distance. South, Middle, and North Sister, as well as Jefferson and Black Butte, are all visible from the site Carlee and Garret chose for their ceremony. And for a good reason too. Garret proposed to Carlee while on a backpacking trip in the Three Sisters Wilderness. They had just summited South Sister, when he asked her to marry him. They resided in the town of Sisters for a year, where the elopement meadow sits, while Garret worked with the fire department in town. The area is not only beautiful, but full of so much meaning to them – married in the town they call home, with their proposal site in the distance.
I'm so so grateful that these two let me share in their intimate and insanely beautiful day.
ALSO, Carlee made the gorgeous scarf she wore for the elopement. And she gave me one as a gift! First of all – how am I so lucky? I have the best brides! And secondly, it's the comfiest and best-looking scarf I own. Guys, you should get one – here is the link to her Etsy, Little Pine Knitting Co. You'll be so happy you did! (I know Carlee was super glad she wore it on her wedding day, considering the temperature was just a few degrees above freezing!)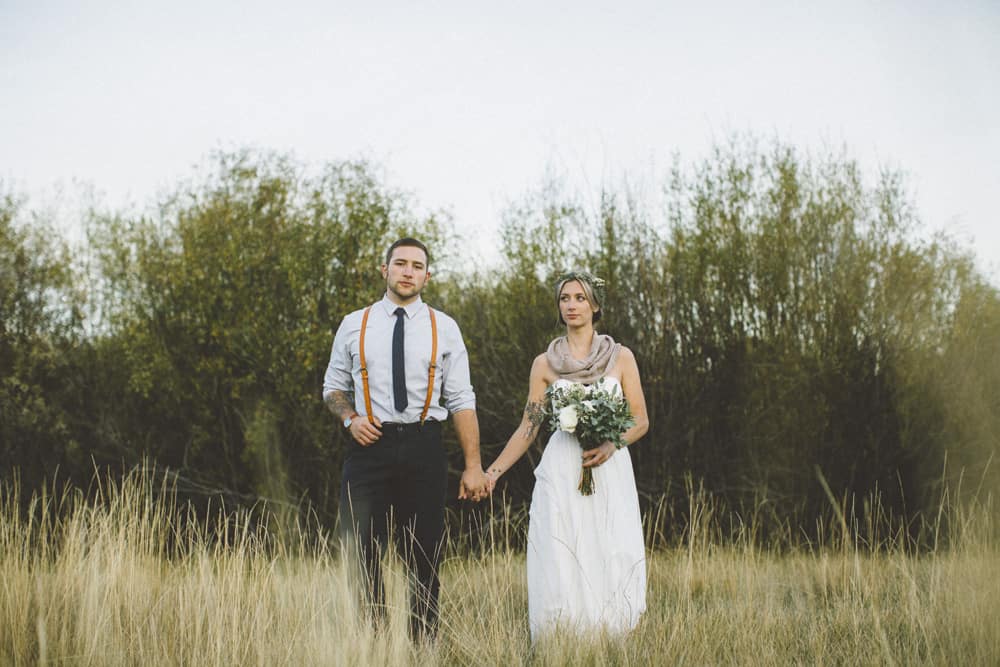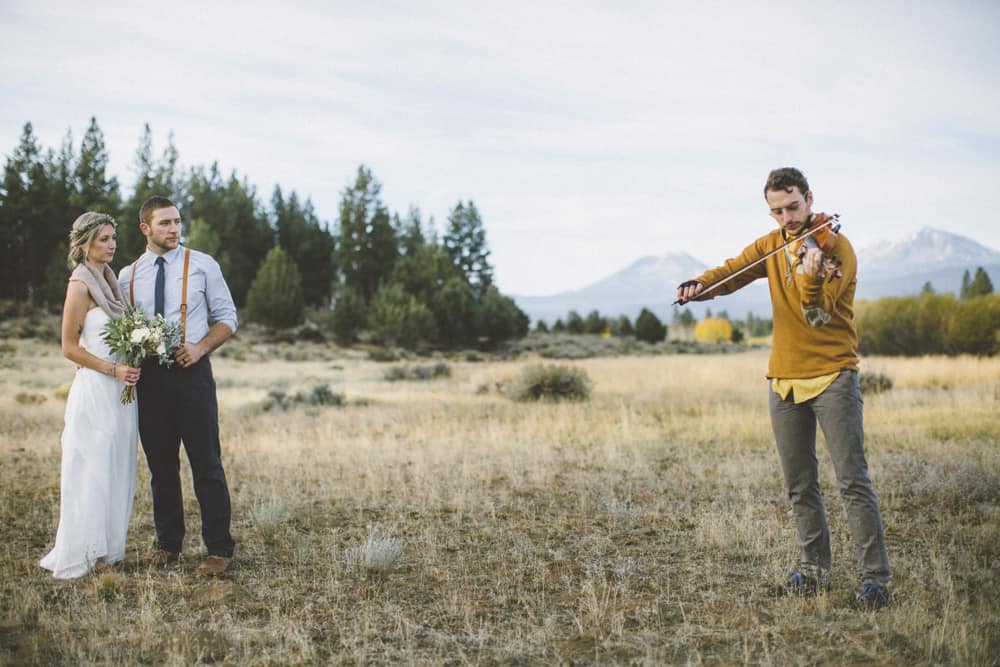 Blanket: Pendleton Woolen Mills, Fringed Jacquard Throw
Photographer: Victoria Carlson Photography
Bride: